Web Page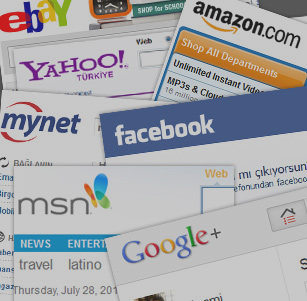 Our world of coding with games like Temple Run and Php web design is still evolving.
The web page is a promotional business card for some and a commercial center for others. Regardless of the job you do or the institution you work for, it is an undeniable fact that the web page will be beneficial for you. If you believe in the power of the internet, you will be able to attract more visitors and increase return rates thanks to an advanced web page.
A web page does not mean a few images and some text. A good website should be handled with care like an article, it should have a good background and should be carefully prepared like a book. Just as an ordinary printer cannot write a book, an ordinary computer man cannot make a website for you. Any printer can give you fascicles full of paper, but it's not called a book. a real web page expert should also give you:
Daily and monthly visitor reports.
Recommendations for relevant content to prepare.
Analysis of competitor web pages.
Tips to increase your earnings.
Your search engine level and upgrade tips.
a Good web page looks the same in all browsers. objects do not interlock and do not slide.
Yahoo and google speed rules apply on the web page. opening and viewing is fast.
User cannot break web page architecture. image sizes are aligned and reduced by the system.
Visitors can interact on the web page. easily finds contact and transportation information.
If necessary, the Web page has a version to be viewed on current devices.
The web page has different language support according to the target audience.